NC-RETS exists primarily to support the North Carolina Renewable Energy Portfolio Standard (NC REPS). Generator Owners that wish to participate in NC-RETS to sell their RECs into the voluntary market must arrange the sale of their RECs bi-laterally. NC-RETS does not establish or publish REC prices for NC RECs. NC-RETS does provide the Bulletin Board Subaccount, where Account Holders may post certificates available for purchase. To post your RECs in the Bulletin Board, select the active RECs to post publicly from your Active Subaccount.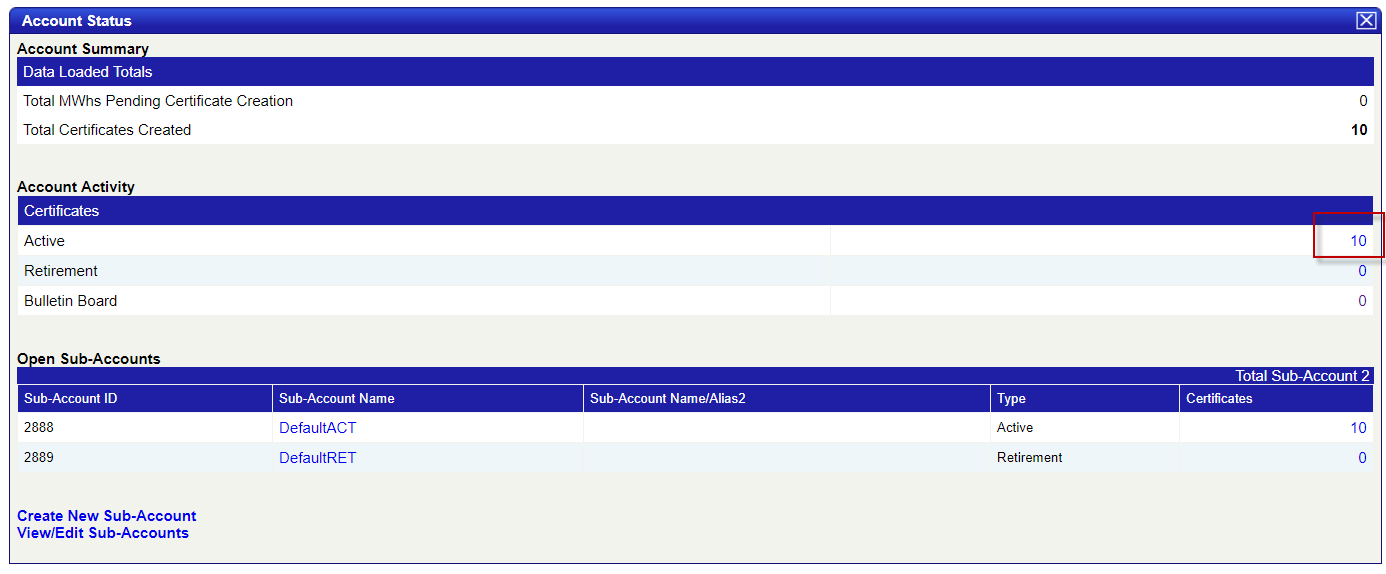 Initiate a Batch Transfer from the Certificate Subaccount screen
Select Bulletin Board option in the Transfer Certificates Screen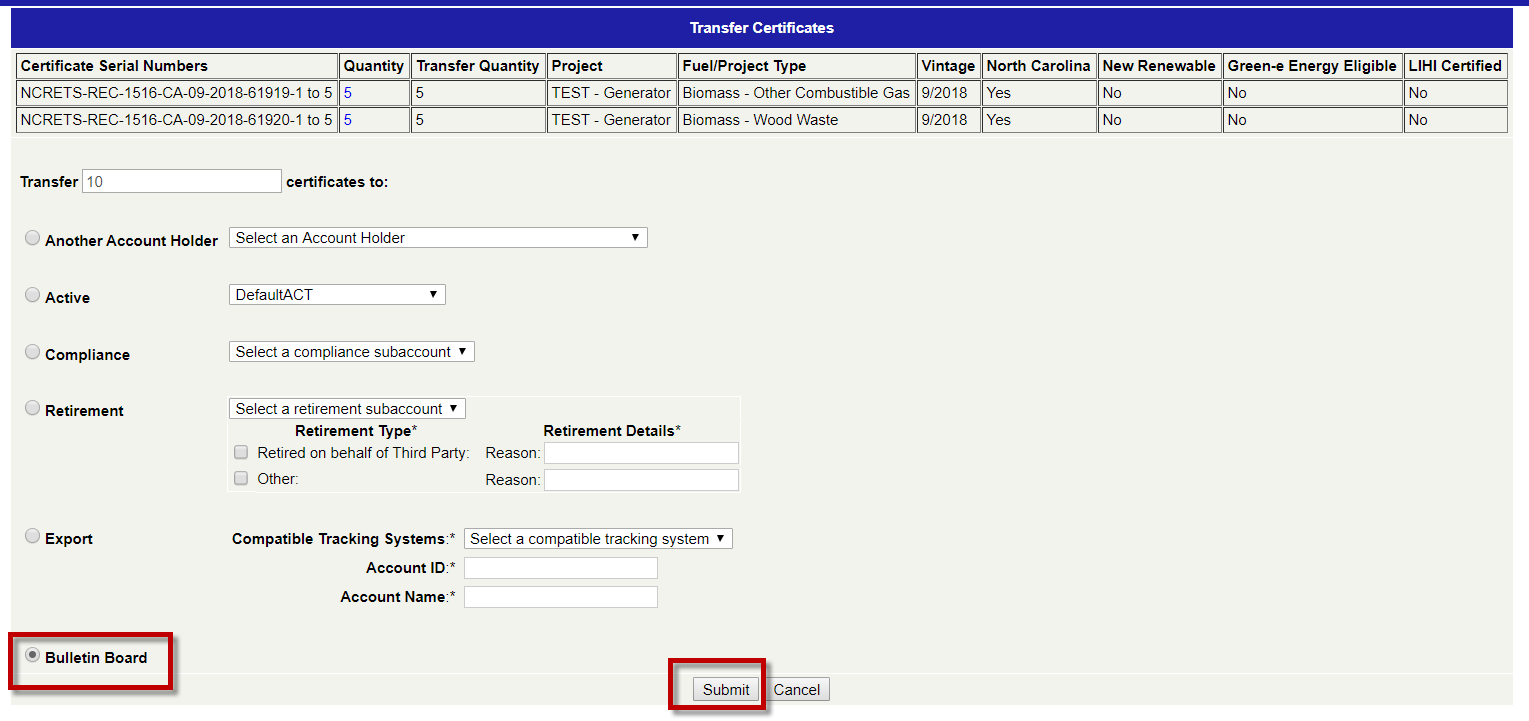 The RECs transferred to the Bulletin Board will be located in the Account Holder's Bulletin Board Tab of their Certificate Subaccount screen.
RECs posted to the Bulletin Board can be viewed by all Account Holders and visitors to the login page from the Bulletin Board Report located in the Public Reports.
Interested Account Holders can contact the seller directly using the contact information supplied with each post.
Certificates can be removed from the Bulletin Board by transferring the Certificates back to the Active Subaccount or transferred to another NC-RETS Account Holder.